A Historical Cottage In the Heart of Granville, Tennessee
If you are looking for a place to get away where time stops, look no further because Clover Lake Cottage is your home away from home.
Clover Lake Cottage is in downtown Granville, Tennessee. Home to Cordell Hull Lake, this is just the place to go if you are looking for a laidback and peaceful spot to completely relax and rewind. Completely renovated, our home offers all the charm of a southern-chic cottage.
Local attractions include downtown historic Granville, Cordell Hull Lake, and several small-town shops you will love.
Book with us in our fully renovated 1910 cottage – you will be so happy you did!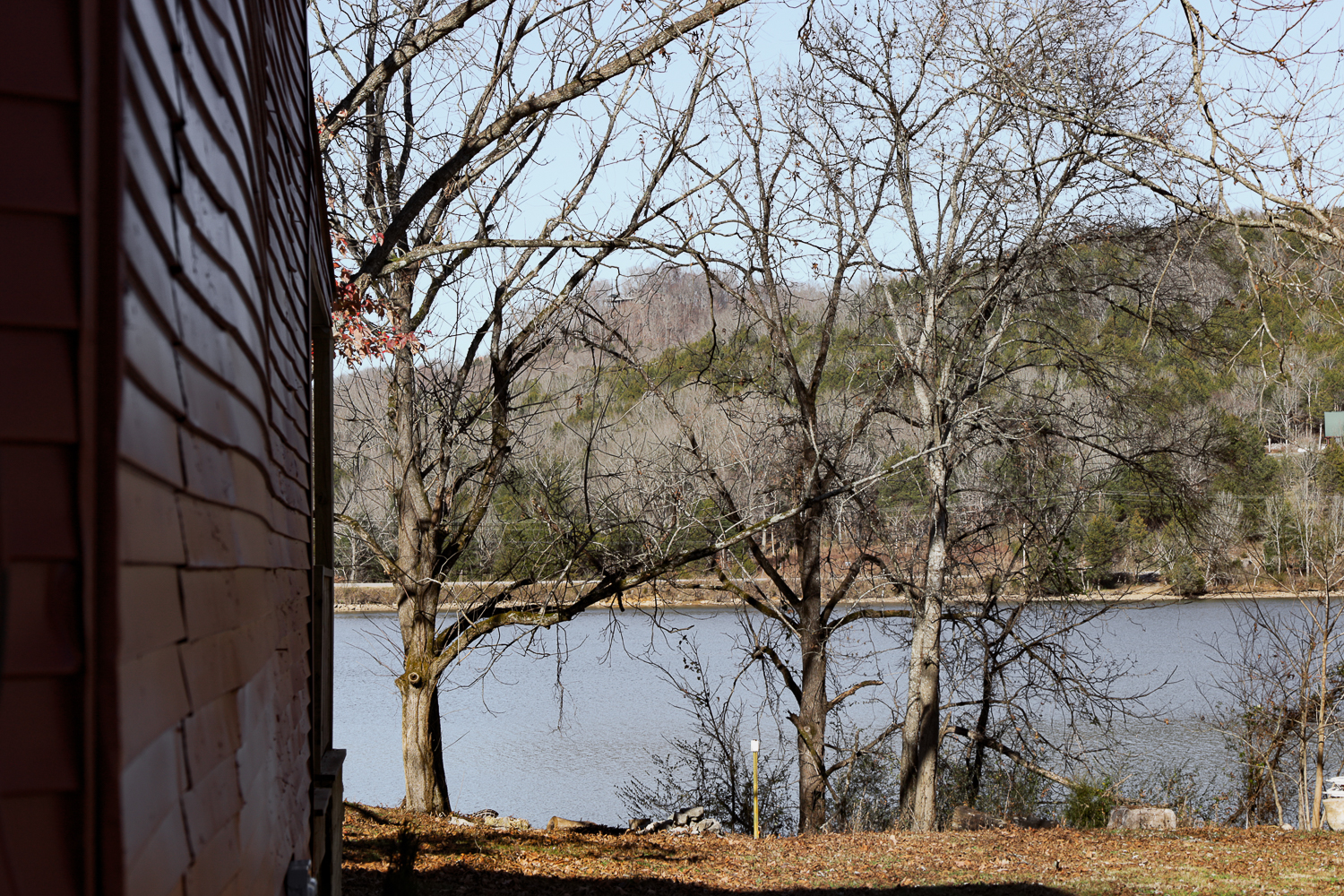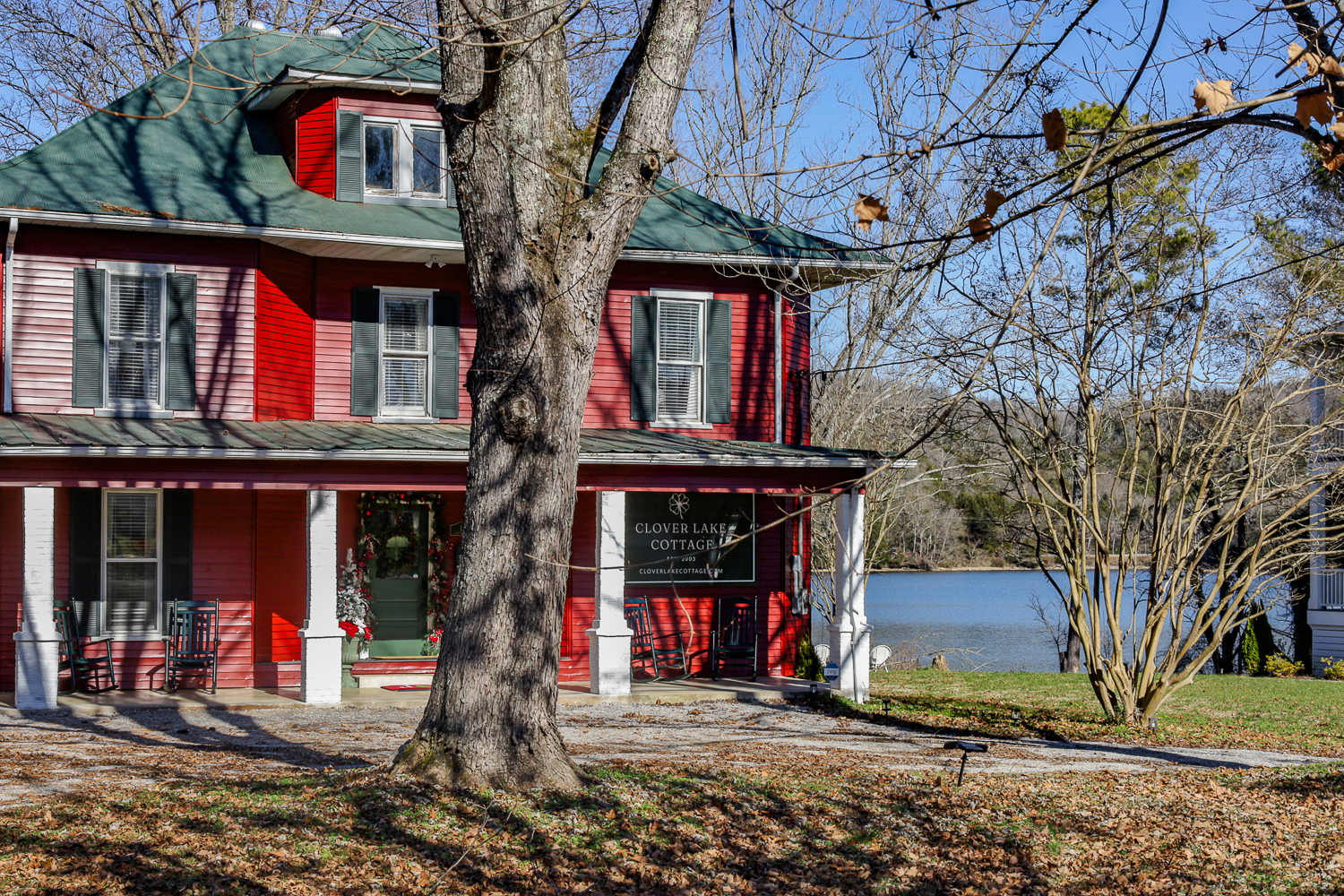 Hi friend! How are you truly? Have you gone from working and wearing your 'work attire' to your new kitchen counter 'at-home office' in sweatpants all due to COVID-19? Did you ever think our world would look like this? I can tell you that we did not, but here we are, planning to make the best of it.
We started Clover Lake Cottage for the people who want to escape their 'home' office and busy life and truly take an opportunity to escape to a place where time stops and stands still. Every single time I enter the front door at the lake house, I feel as though that very moment stops, and I can 'just be' and take a deep breath of pure joy.
I want you to enter our doors and feel like it is a part of your heart that you never knew existed and needed. I want you to sit and imagine yourself finally being able to sit and read that magazine you've had since last February. I want you to see yourself with your husband escaping from all life's hustle to wearing his oversized, hideous dad shirt in the kitchen cooking his favorite pancakes you only make on Christmas morning, your children running down the steps at the cottage and dancing to Mickey Mouse Club House song (because of course, we have amazing Wi-Fi!). Most of all, I want you to see yourself being able to take that fresh breath of air in the heart of Granville.
I want you to experience all these moments that you did not know your heart needed. We want Clover Lake Cottage to be a part of your life and be a place where you can always rekindle the lost moments you know you need to make time for.
We look forward to making memories with you!
Cheers to new memories!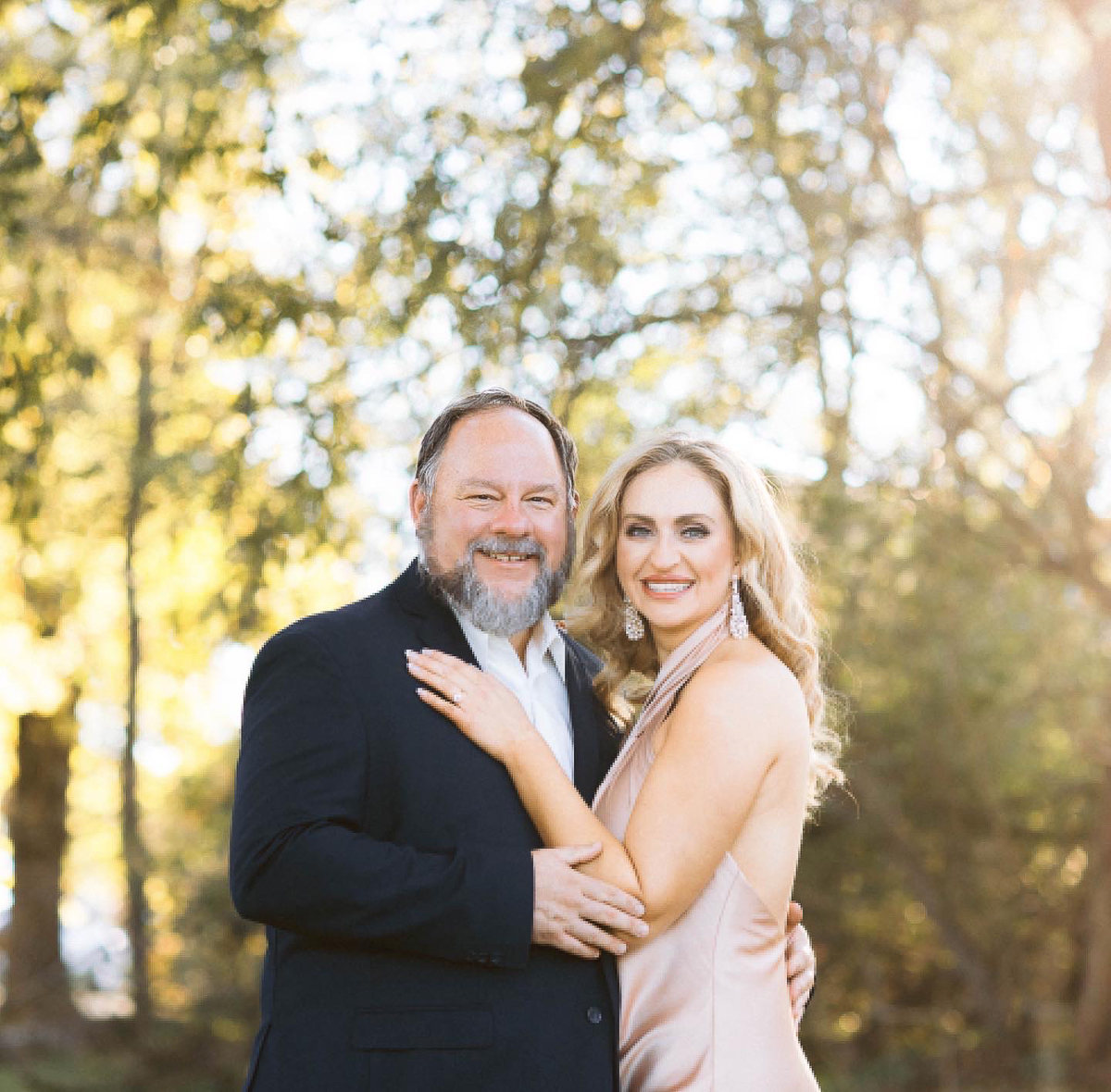 Accommodations
Room & Suites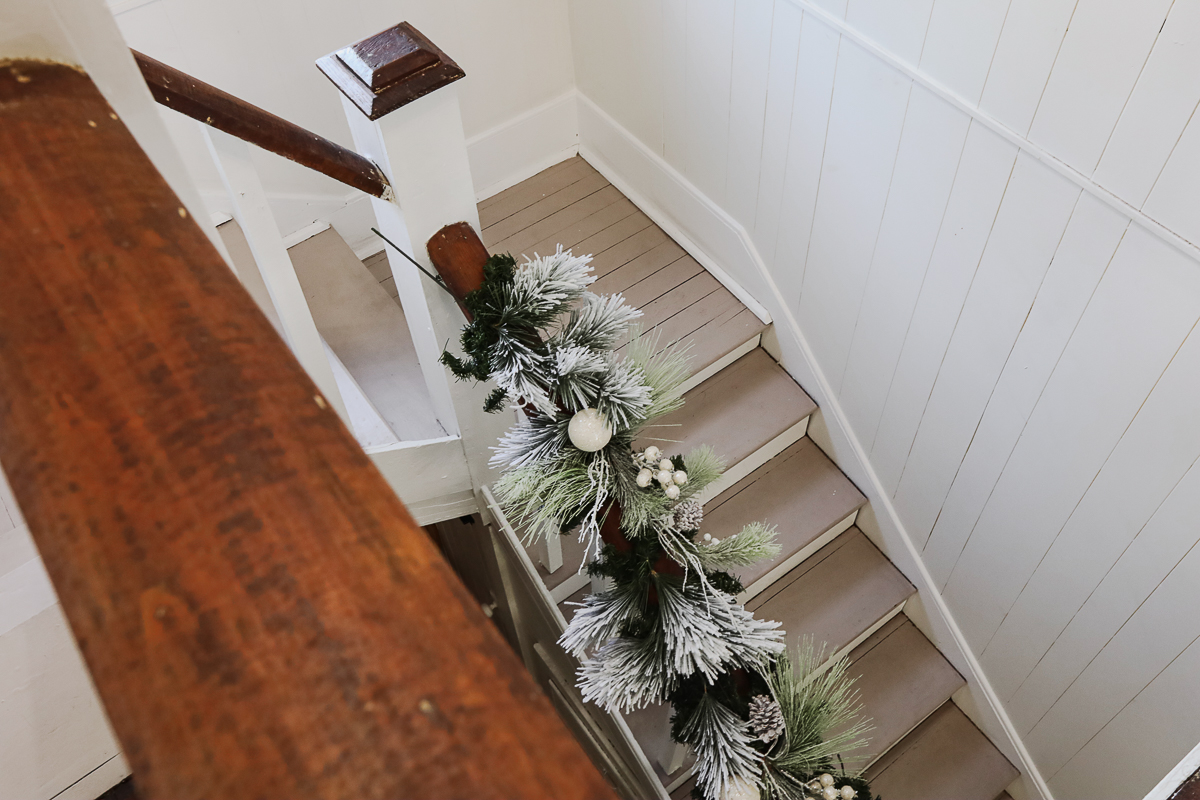 Other:
Large Deck
Library
4 Queen Blow Up Mattresses Accommodate up to 17 guests
Accommodations
Room & Suites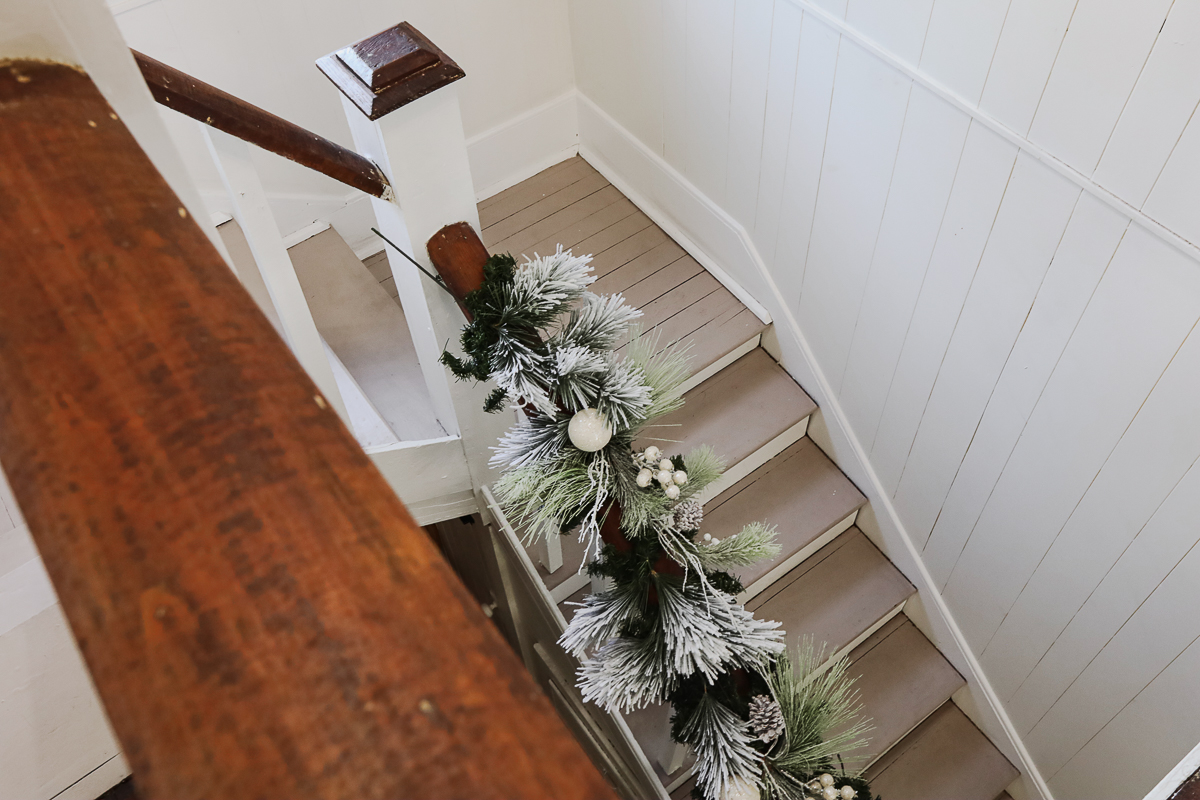 Other:
Large Deck
Library
4 Queen Blow Up Mattresses Accommodate up to 17 guests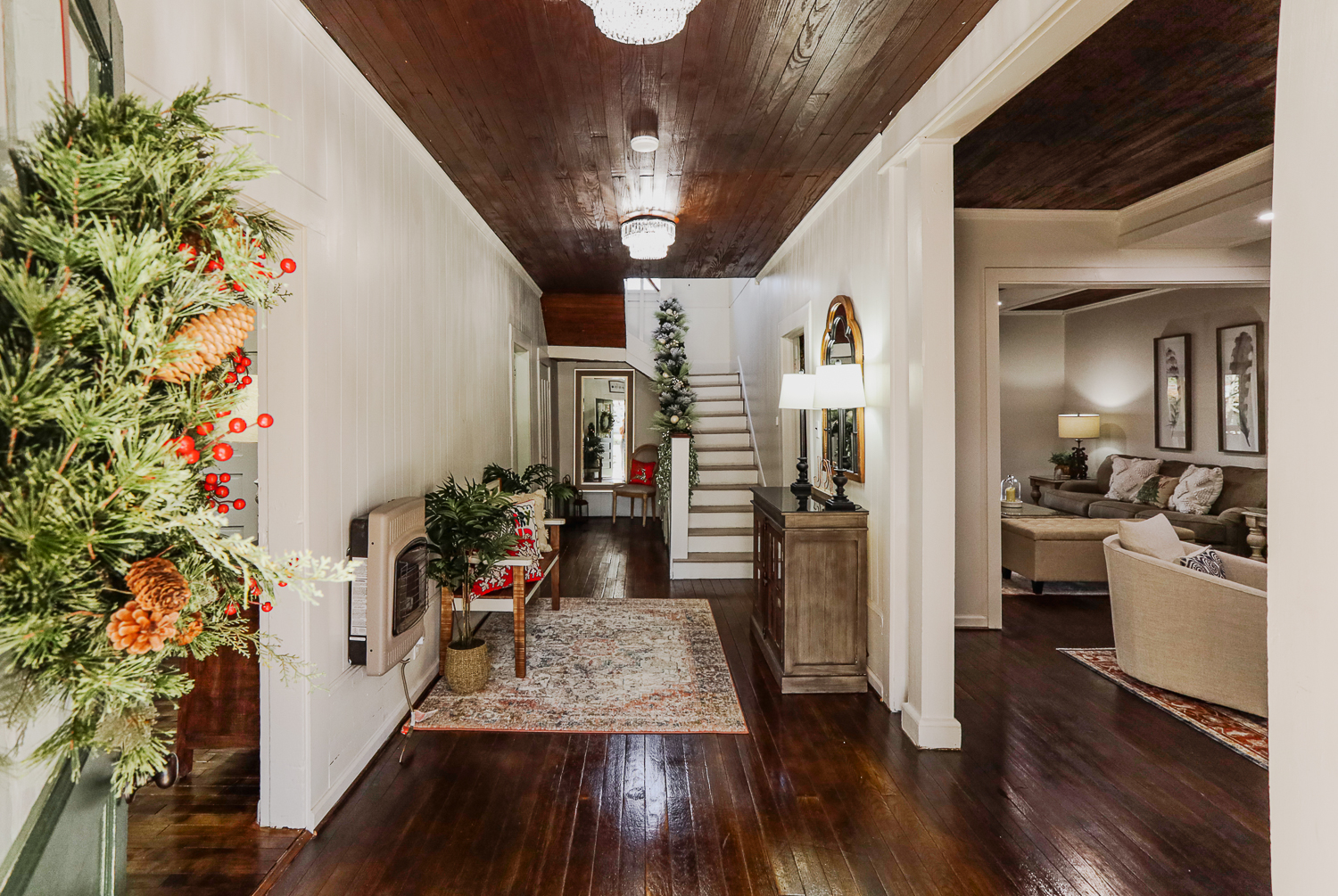 Home for the Day
Family Room
Sitting Room
Chef Kitchen
Formal Dining Room
Covered Back Deck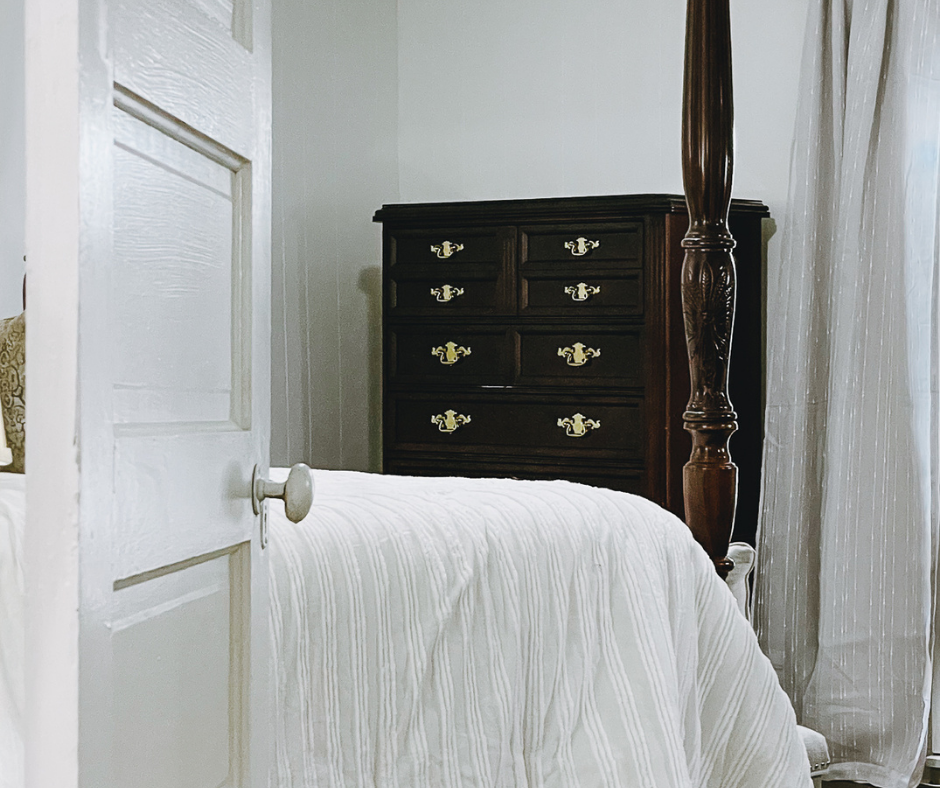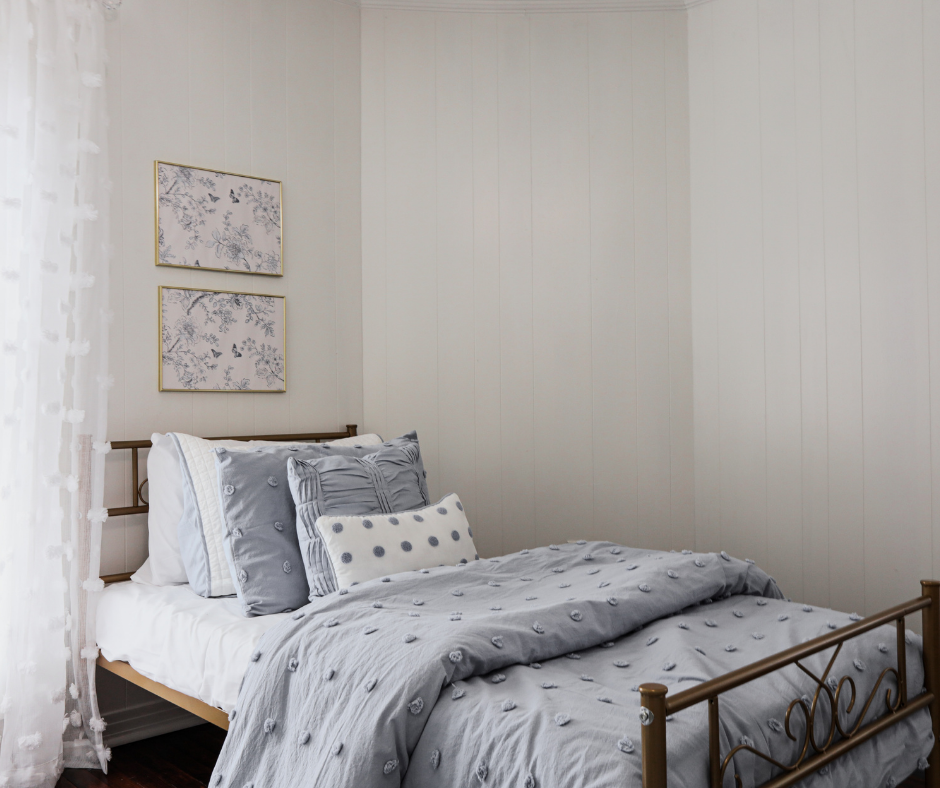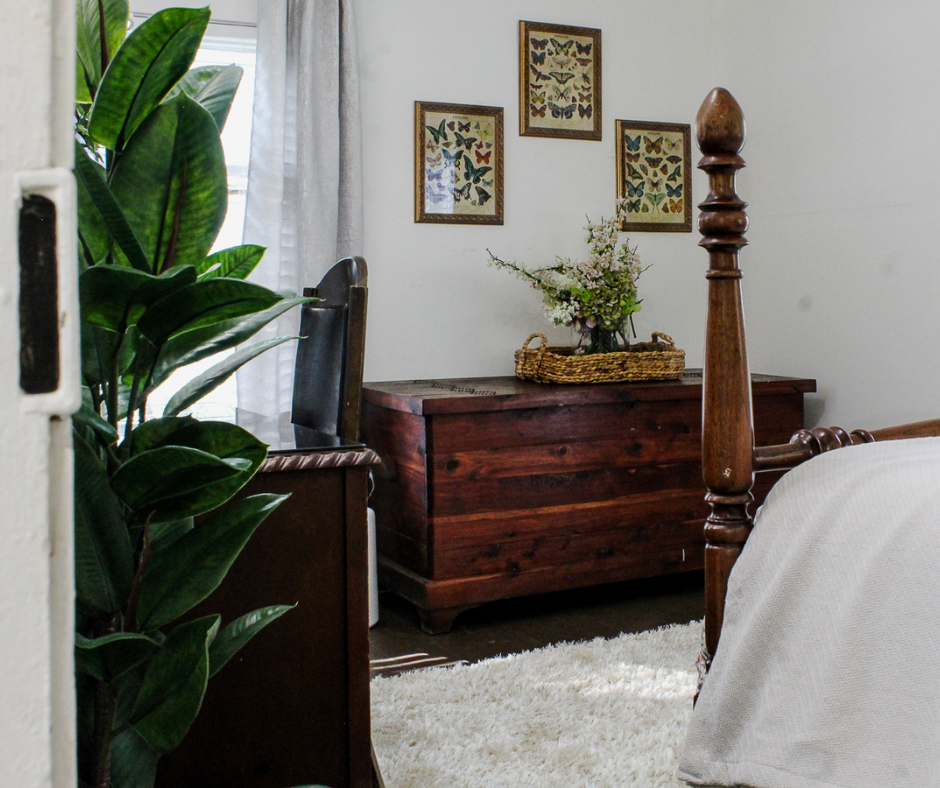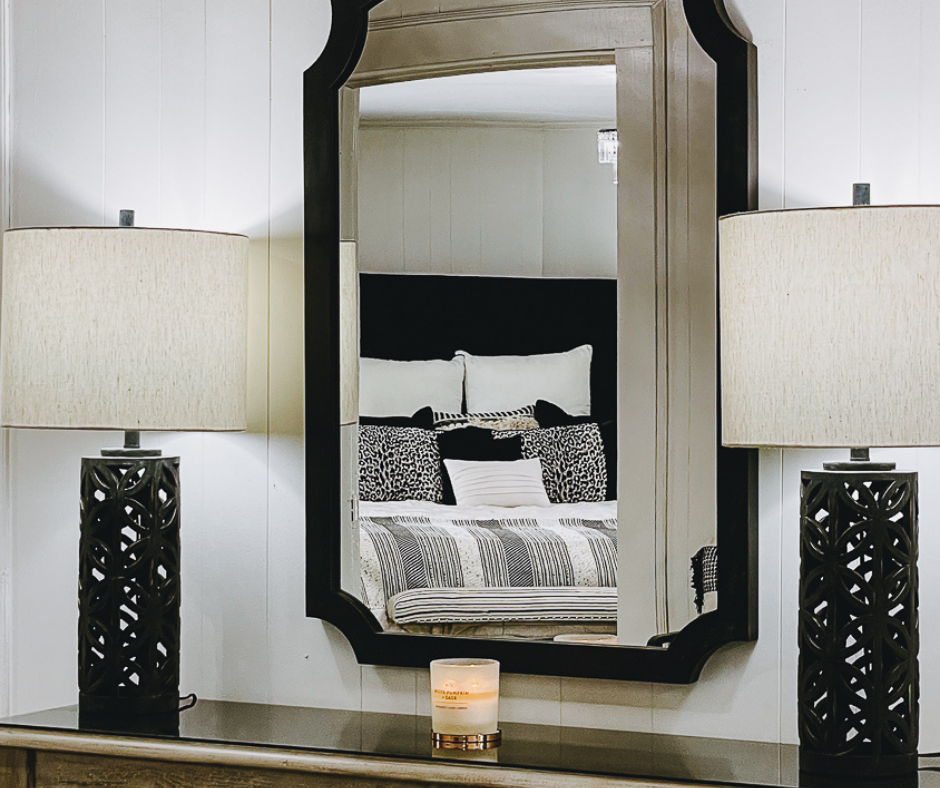 Bedroom + Laundry
Sleeps 9. 4 Queen Blow Up Mattresses to sleep 17 additional guests. Bed linens, washer, dryer, essentials, towels, and sheets. 
Bathroom
Hot water, body soap, shampoo & conditioner, hair dryer and toilet paper
Internet + Office
Dedicated workspace with Wi-Fi throughout
Kitchen + Dining
Meal prep space, microwave, coffee maker, refrigerator, dishwasher, dishes and silverware, oven and stove
Outdoor
Deck, 1/2 wrap-around porch, backyard, open space on the property covered in grass
+ more conveniences
Air conditioning, heating, indoor fireplace, smoke alarm, carbon monoxide alarm, free parking on premises & street for up to 3 cars (no campers or RVs)
Services: lockbox, long-term stays allowed on approved availability, security cameras on property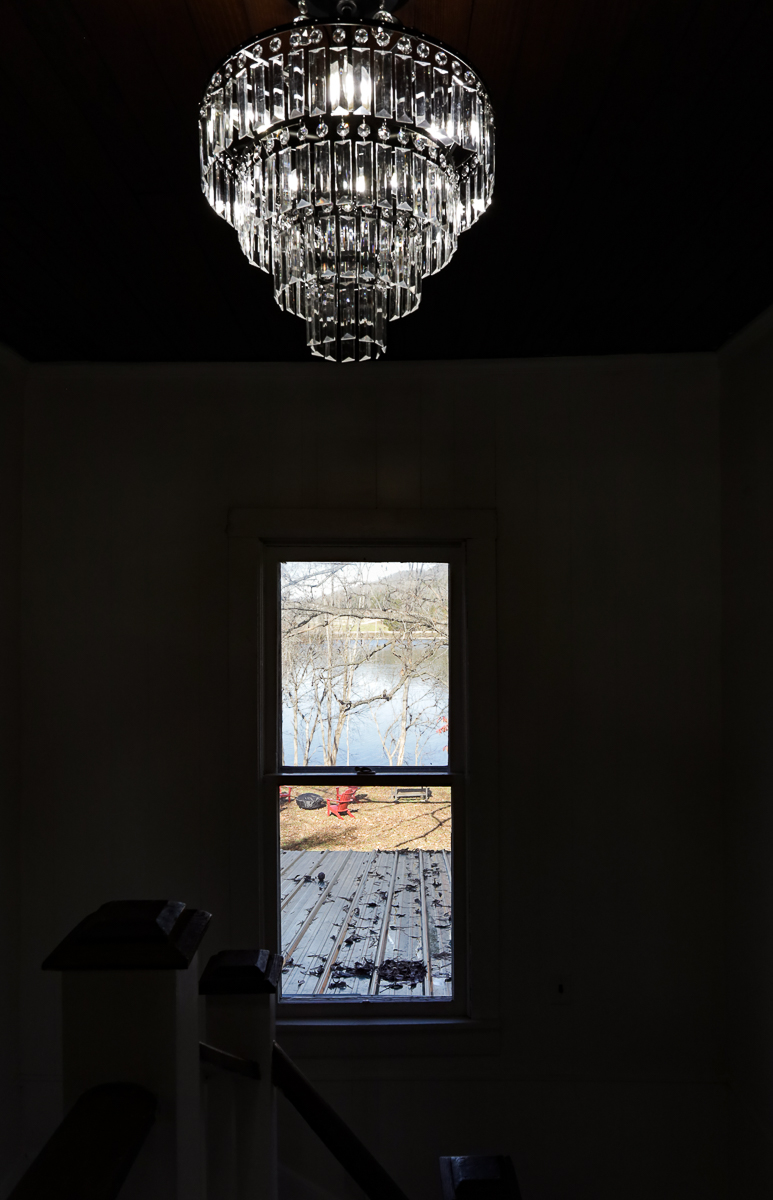 Checkin & Checkout
Check-In: After 4:00PM
Checkout: 10:00AM
Self check-in with keypad
Cancellation Policy
Guests can cancel at least 30 days before check-in and get a 50% refund of the nightly rate and the cleaning fee, but not the service fee
Events
Small events and parties planned by Jet Set Planning.
House Rules
Must be 25+. No parties or events. No smoking indoor or outdoor. Animals / pets not allowed. No open flame indoor or outdoor.

Have a Question?
Talk to the Host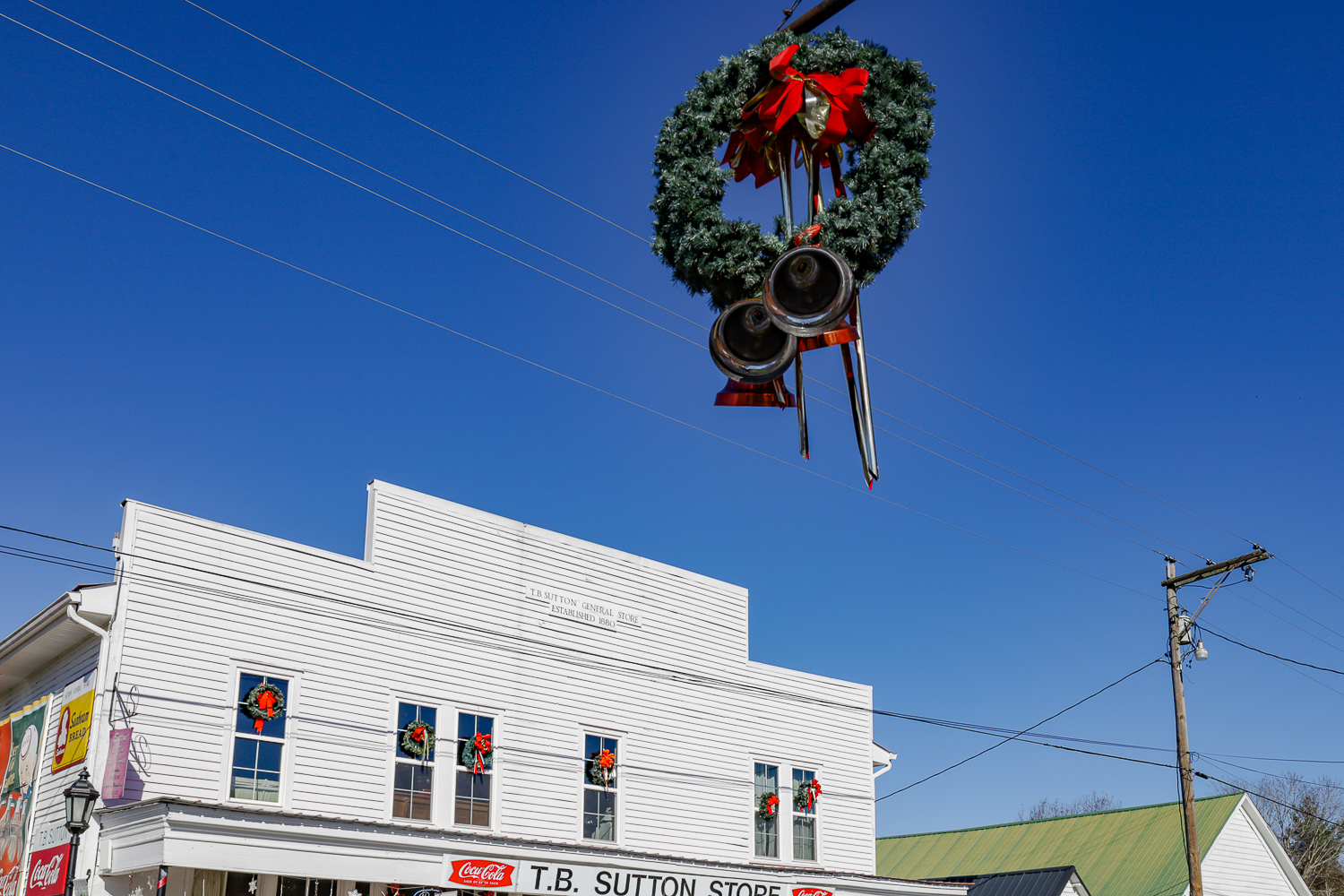 Information
Location & Nearby Attractions
The Cumberland River brought settlers to Granville in the early 1800s.  From about 1831 until 1920, Granville was a thriving riverboat town.  After riverboat travel ceased, the community was a successful farming area. In the early 1970's, the river covered farmlands when the Cordell Hull Dam was built. Families relocated and Granville became a ghost town.  The river breathed new life into this community in the late 1900s, creating a perfect vacation site.  Since 1999, Granville's mission has been to become a historic destination, telling the story of a small, riverboat farming community. 
Hey y'all! Come stay with us.
Book a Stay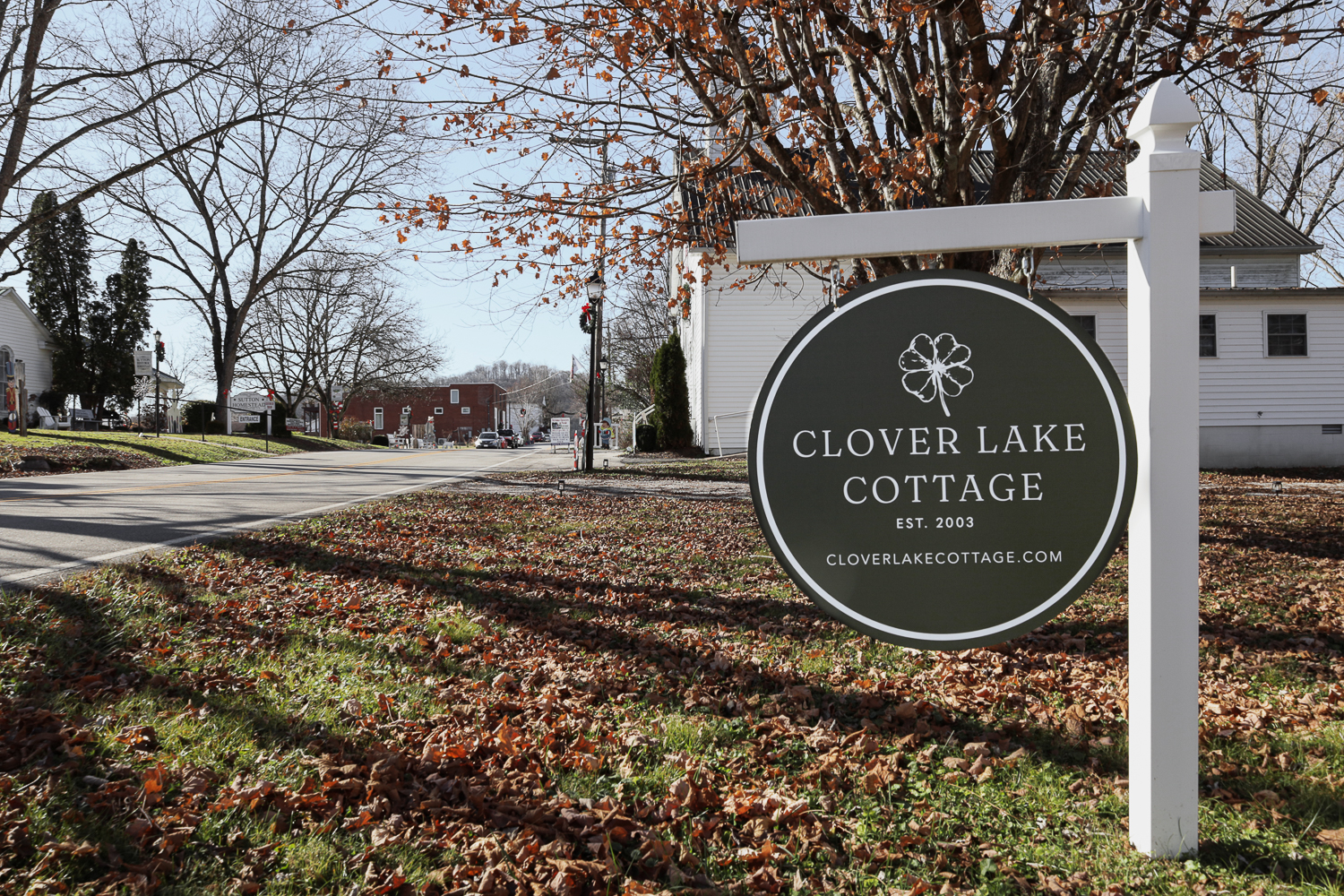 197 Clover Street, Granville, Tenn. 38564
fincher@cloverlakecottage.com